I'm a lil' southern girl who grew up up in South Carolina and I've always loved music, sports, adventures, and partying. Traveling is an outlet that encompasses all of these things, so naturally it has become an obsession over the years. By the time I finished college, I made up my mind that I wanted to immerse myself in as many new experiences as possible, and I've been traveling nonstop ever since.
I left the sunny beaches of Charleston and lived in several different places including Colorado, Argentina, California, and aboard a mega yacht that cruised all over the Atlantic Ocean. I've worked a variety of jobs throughout the years. I've been an english teacher, a zumba/dance instructor, a pub crawl tour guide, a deckhand, a stewardess, a music promoter, and many jobs in the hospitality industry. Lately I've been living in an RV, cruising around the states, and starting up a blog that helps and encourages others to travel and explore more.
---
More About Me
WARNING: This post is super old school… one of the first I ever made so excuse the rookie layout. I'll update it eventually
Past – Present
For anyone who's interested, here is a more detailed account of my life. This is how I evolved into the thrill-seeking gypsy diva that I am today.
********
After graduating from The College of Charleston in 2010, I had made up my mind that I wanted to immerse myself in as many unique experiences as possible. These are the places that I've spent a substantial amount of time over the years. Also check out The Wake of Bake, for my more recent adventures, and the Champagne Campaign, for more places I've traveled in the past.
Columbia, South Carolina 1987-2005
This is the oh- so ghetto fabulous city where I grew up. My parents divorced when I was really young and my siblings and I lived with our dad most of the time. I have 4 siblings, and my mom has been married 4 times. Between going to my Mom's house every other weekend and also playing on a traveling soccer team, I was always on the road, and living out of a suitcase (or plastic bag.) We had a happy and eventful childhood, running around town, shakin' things up… By the time I moved to Charleston for college, it was clear that my friends and I were prone to mischief and mayhem. Unfortunately throughout those years my dad was diagnosed with cancer and after 5 long years, he lost the battle and passed away. <3 <3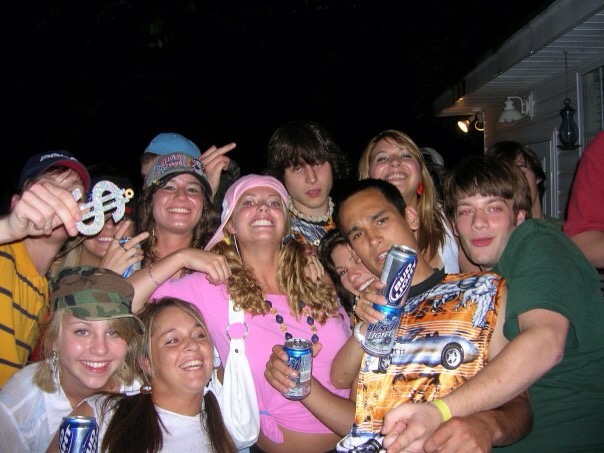 What trash bash in high school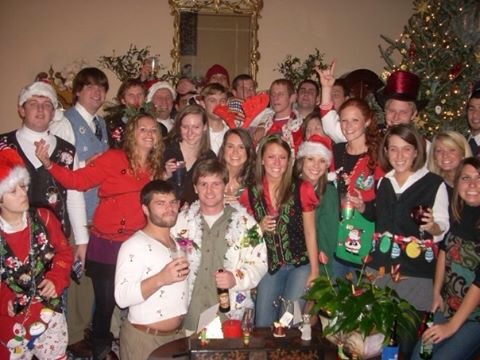 A bunch of highschool homies partying over X-mas break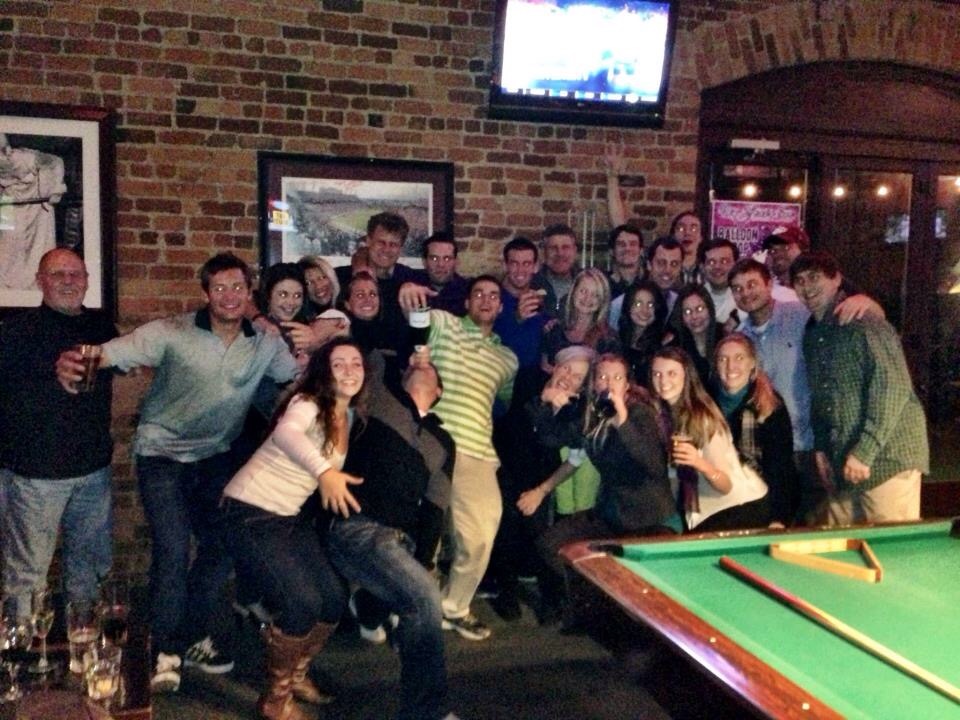 My Mom's side of the family + friends, celebrating the life of my Papa who had just passed away.
Charleston, South Carolina 2005-2010
I lived here for 4 years while attending College of Charleston. This is where I became a professional beach bum, and complete diva. This is also where I fell in love with live music. I started going to lots of shows and music festivals, and my inner gypsy really blossomed. I managed to graduate with a decent GPA, although the real education started after college.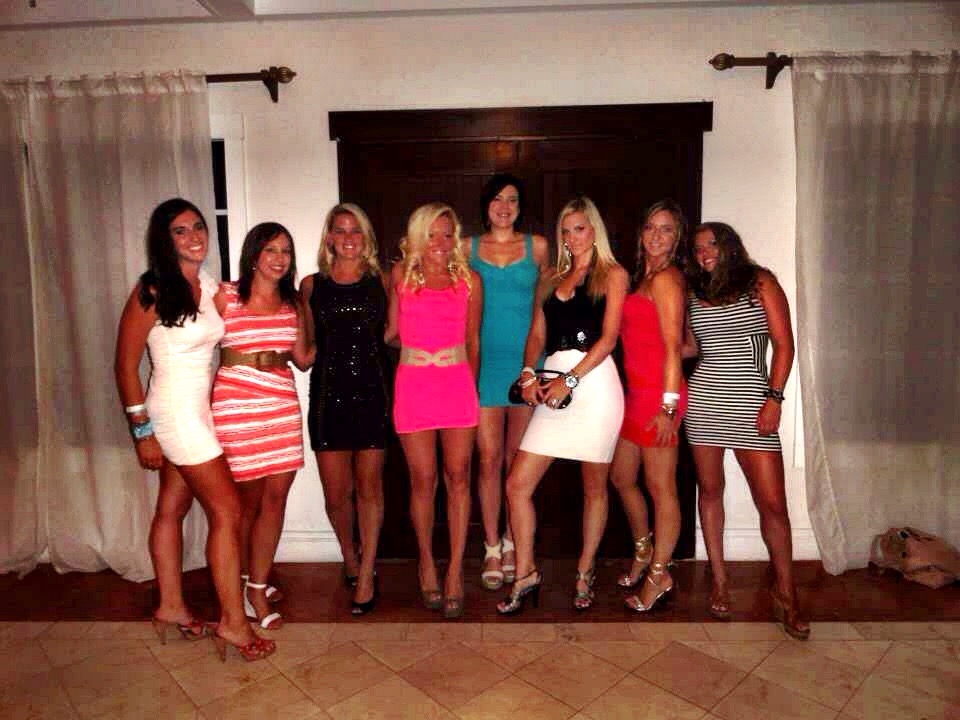 Complete Divas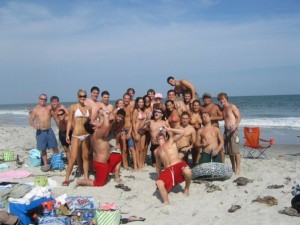 Typical Day on Folly Beach
Breckenridge, Colorado 2010-2011
Right after college I wanted to see what it was like to live in a winter wonderland so I moved to Breck, and learned how to snowboard. I also learned that people in mountain towns love to rage. Drinking hard liquor in high altitudes is a fast track to black out, so I started drinking lots of champagne. I partied way harder after college than I ever did during college, and it started to show. I gained 15-20 pounds out there and spent the next couple of years learning about nutrition, fitness, and getting back into shape.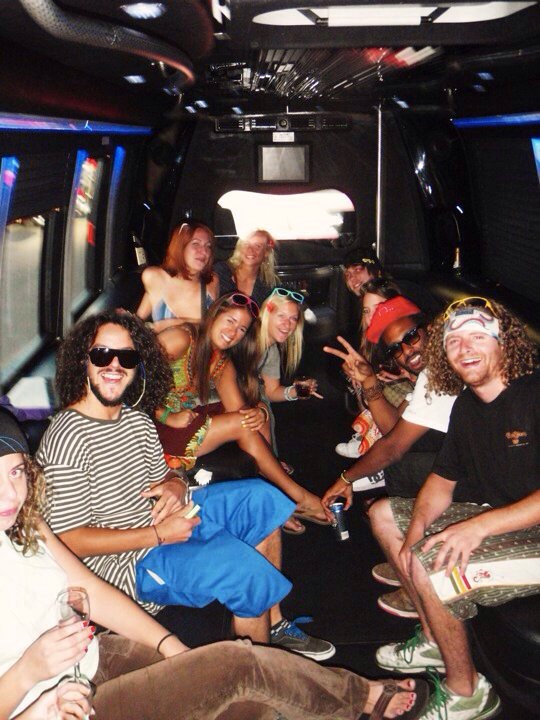 Party bus on the way to STS9 @ Red Rocks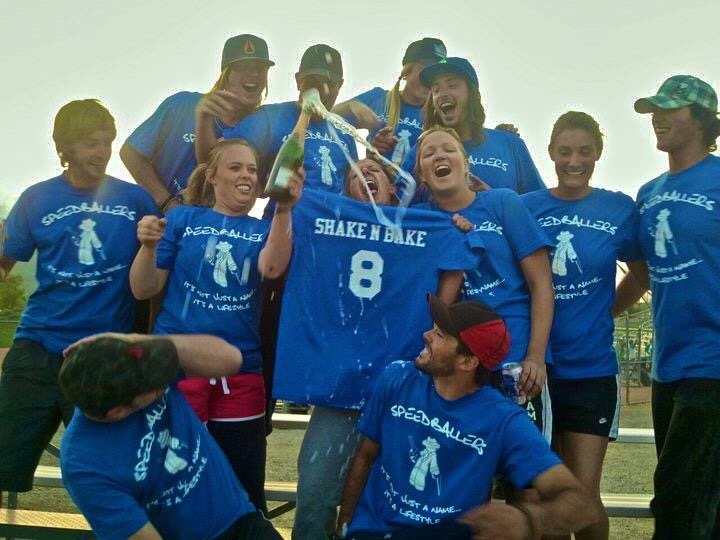 My softball team in Breck, the "Speedballers." Showing up to every game with 2 bottles of champagne was my signature move. I had already moved to Argentina when they took this picture, but the Champagne Campaign raged on in Colorado!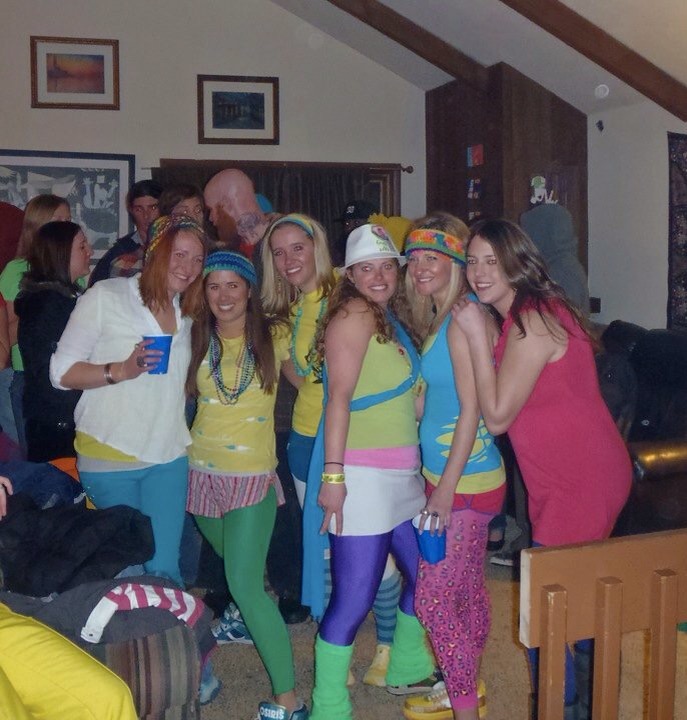 My roommates and me, my last night in town before moving to Argentina. We had a "tight and bright" theme party to send me off. As you can see, here is the fatter version of me… Lawd'!
Buenos Aires, Argentina 2011-2012
After a year in Colorado I decided to switch it up, so my friend Erin and I moved to Argentina to learn Spanish, and teach English. We got our TEFL certification, did some traveling, and posted up in Buenos Aires. Besides teaching, I also worked for the Buenos Aires Pub Crawl, where we would bring large groups of international travelers bar hopping. I lived in a big house in Palermo Soho with a bunch of hilarious Europeans. Experiencing life in a 3rd world Spanish speaking country was great for gaining independence and street smarts, and a huge appreciation for how good we have it in America.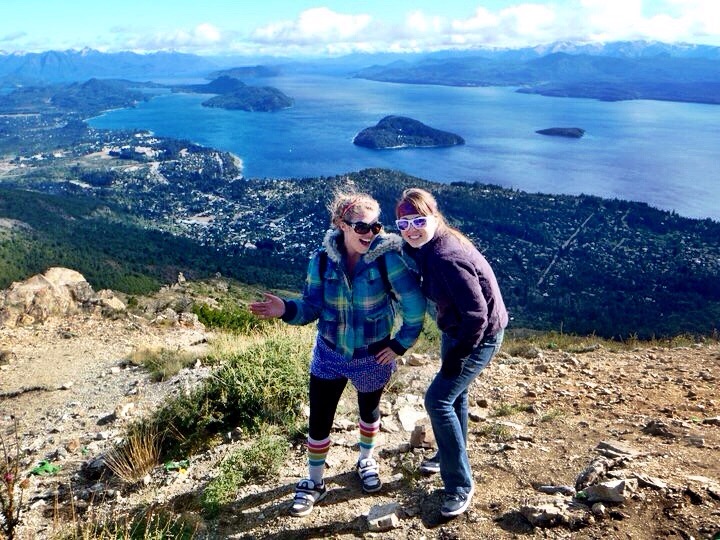 Erin and I, about to go paragliding in Bariloche… Still drunk from the night before. We decided it was a good occasion to dress like idiots. Hungover + paragliding = extreme nausea.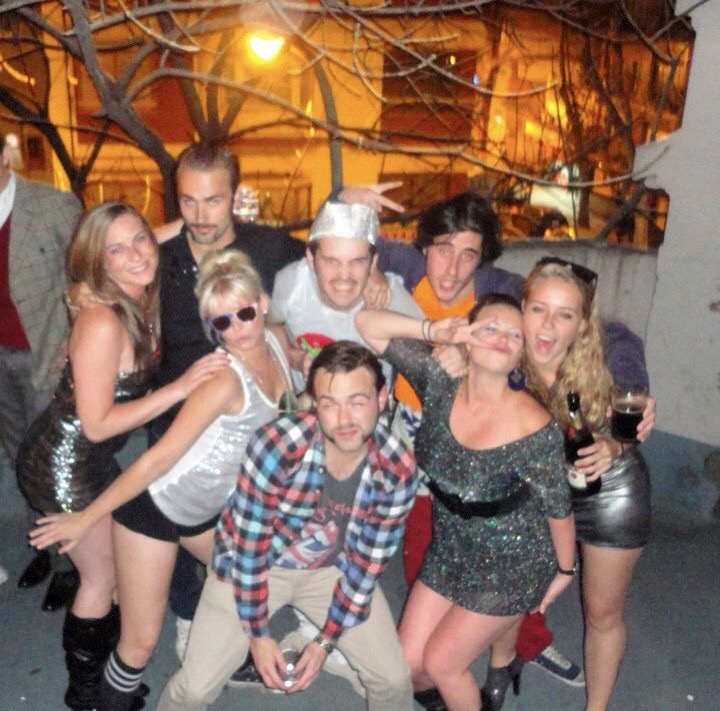 My hilarious roommates/familia in Argentina at our Epic International Disco Party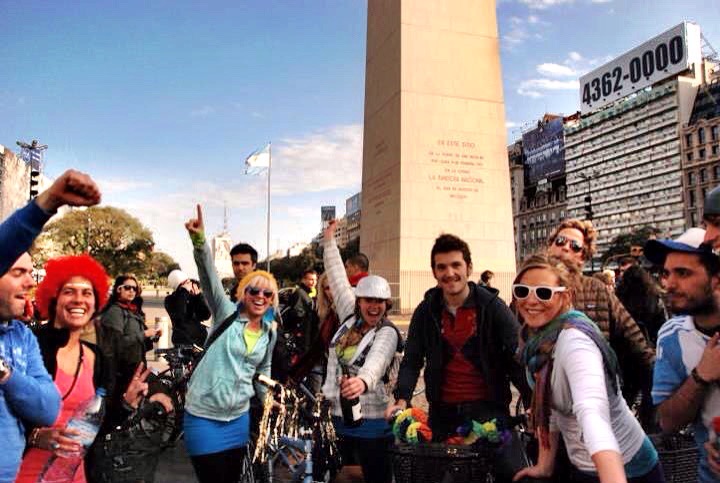 Champagne Campaigning in Buenos Aires right before Masa Critica a huge bike ride through the city with hundreds of people… so fun!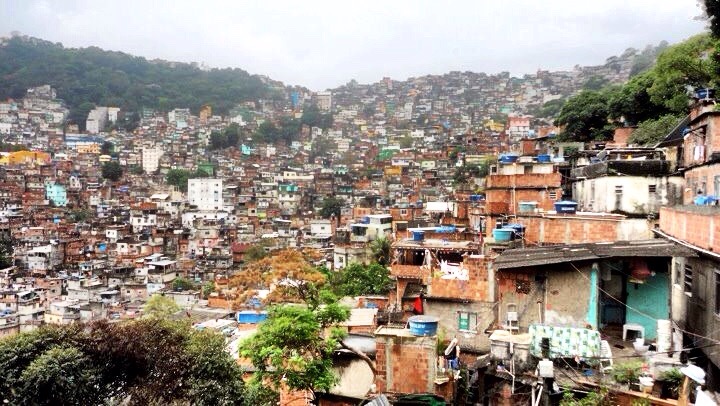 Walking through the Rocinha Favela in Brazil, a very humbling, eye opening experience. To witness poverty at this level really makes you appreciate what a privileged life we live…
Lake Tahoe, California 2012-2013
After 8 months in Argentina, I really needed my "America Fix," so I headed back to the states and decided that I wanted to check out Lake Tahoe, California so that I could live in the mountains AND on a lake. Although it was lacking in snow, Tahoe was sick, there is so much to do, and I had an amazing time there. I also landed a job as a waitress on "The Tahoe Gal," which is a restaurant/boat that cruises around the lake. This is where I met Captain Lee, who introduced me to the yachting industry…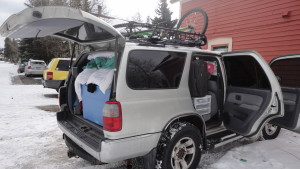 Rollin' out to Tahoe!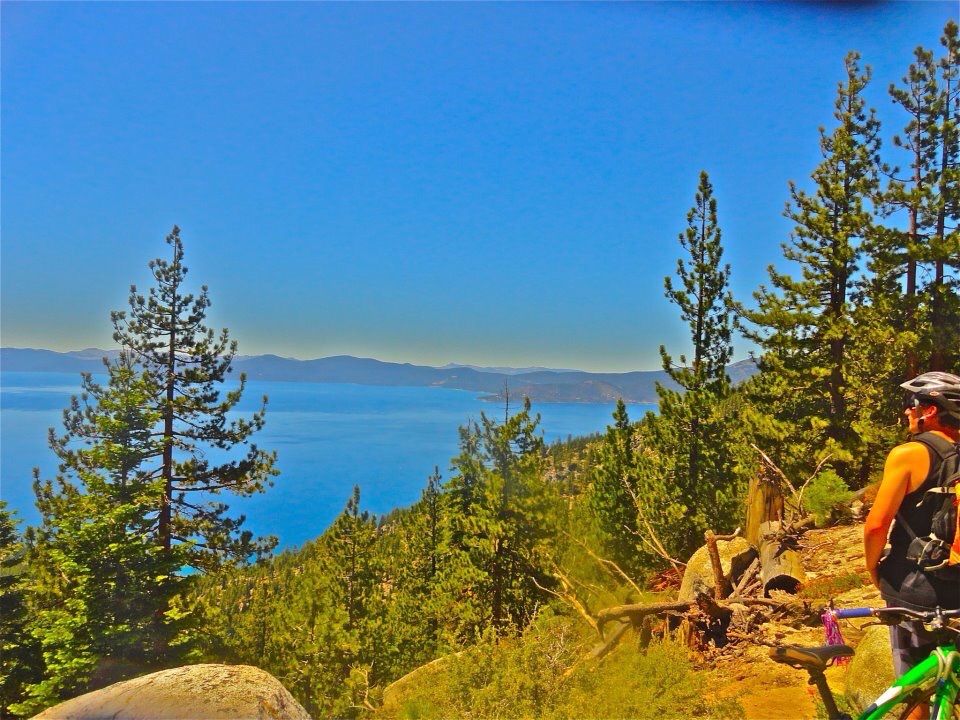 Mountain Biking The Flume Trail– EPIC views of Lake Tahoe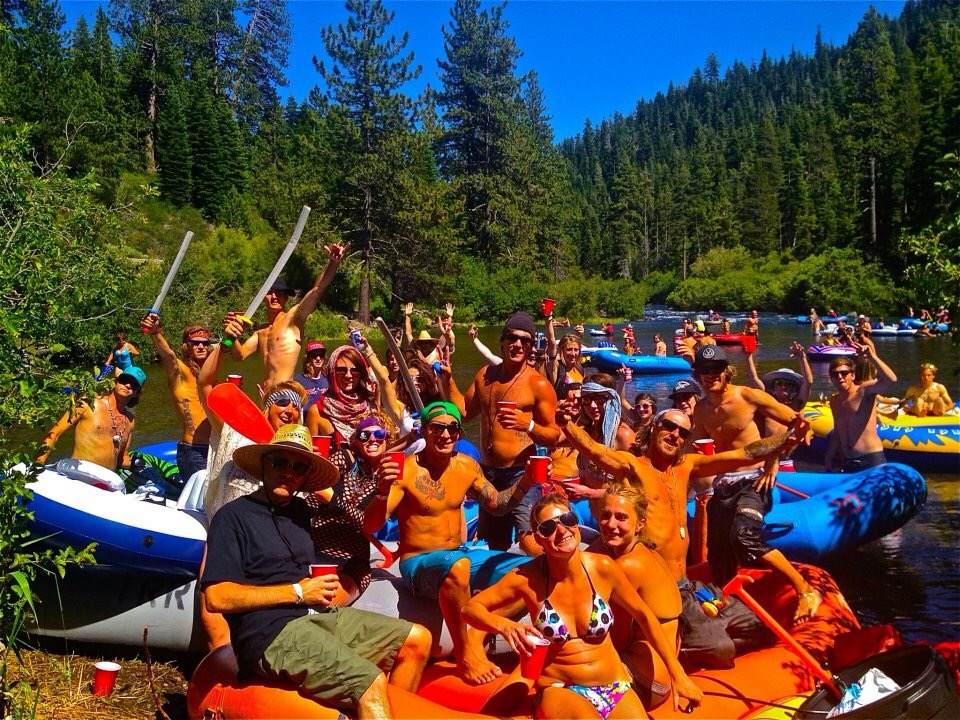 Celebrating Pirate Day by rafting the Truckee River in our Pirate Garb, with some rum and a Keg 🙂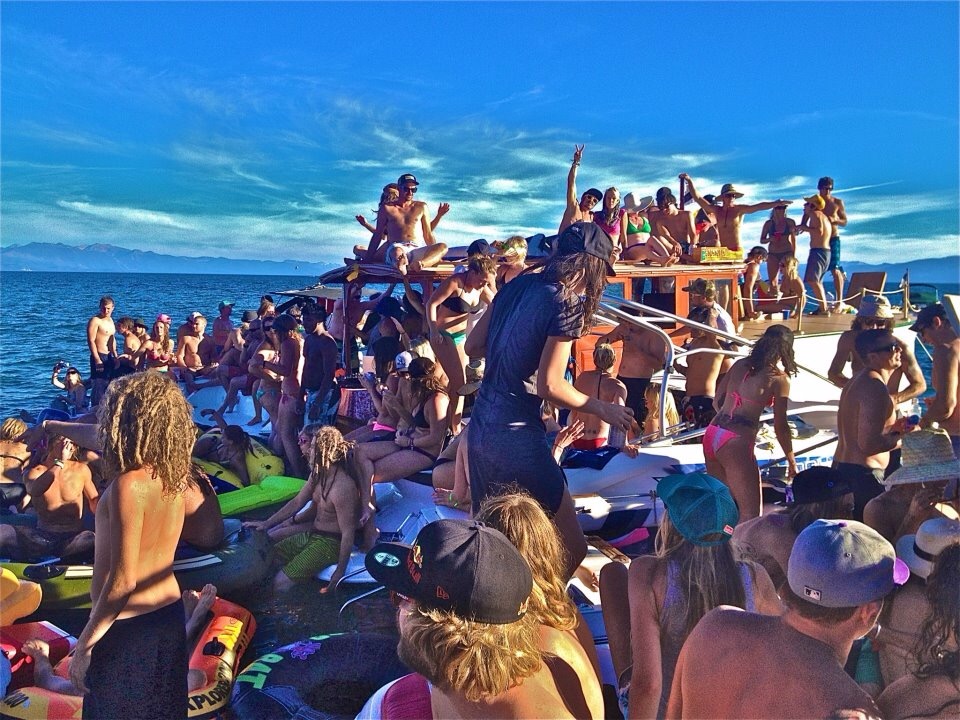 Bass Heavy Floatopia Party, DJ's spinning on boats, surrounded by floats.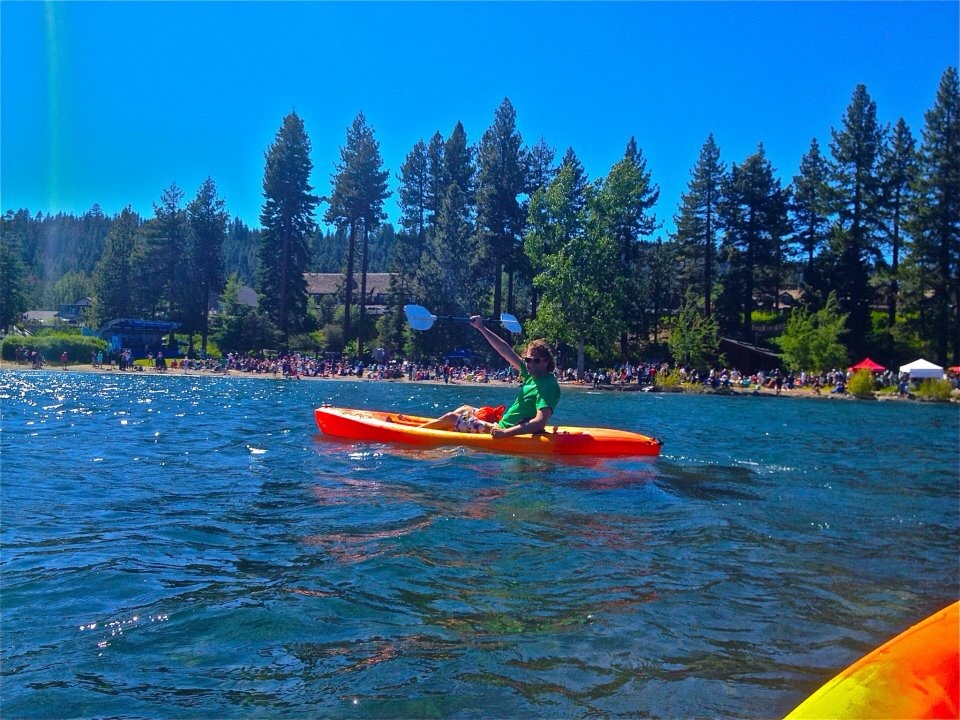 Free Music every Sunday @ Commons Beach in Tahoe City. This park was literally my front yard, you can see my house in this pic. Such a sweet spot and fun summer!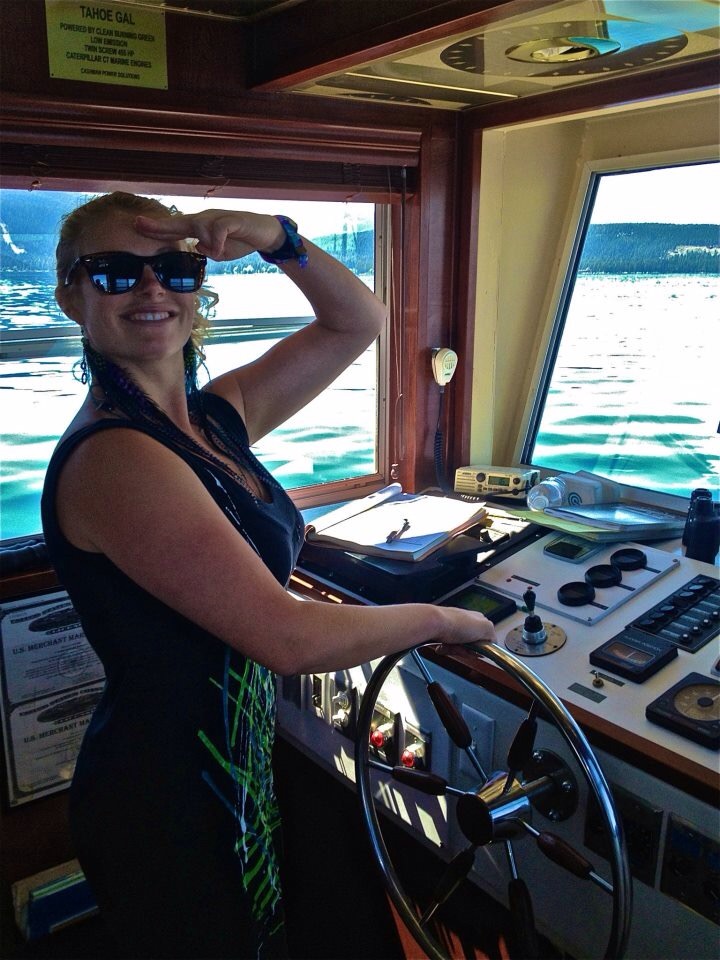 Captain Bake on the Tahoe Gal, boating around Lake Tahoe!
Ft. Lauderdale, Florida 2013 (4 months)
My friend Captain Lee told me what it was like to work on a yacht, and that I could easily get a job. From that moment on I started to make moves to make that happen. So I moved to Ft. Lauderdale, the yachting mecca of the world, and took the necessary steps towards getting hired. Within a few months I was working and living full time on a 130 ft. motor yacht that bounced around the Bahamas, and up and down the East Coast.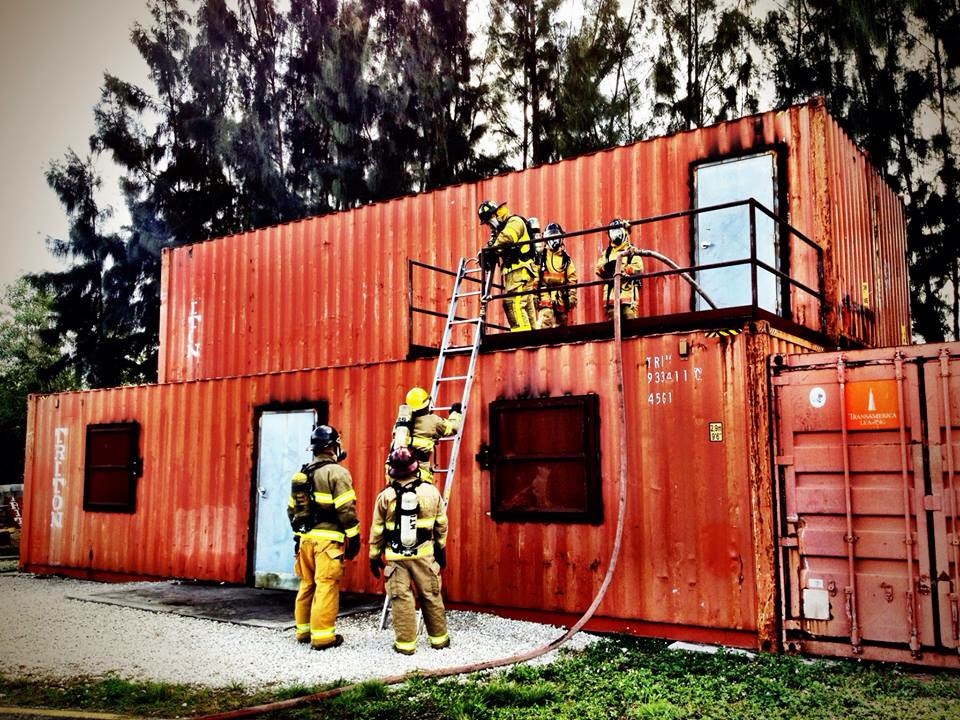 Firefighter Training, part of the 5 day STCW course that you pretty much have to take before you can get hired to work on a yacht as a US citizen. Fire fighting is intense! Mad respect…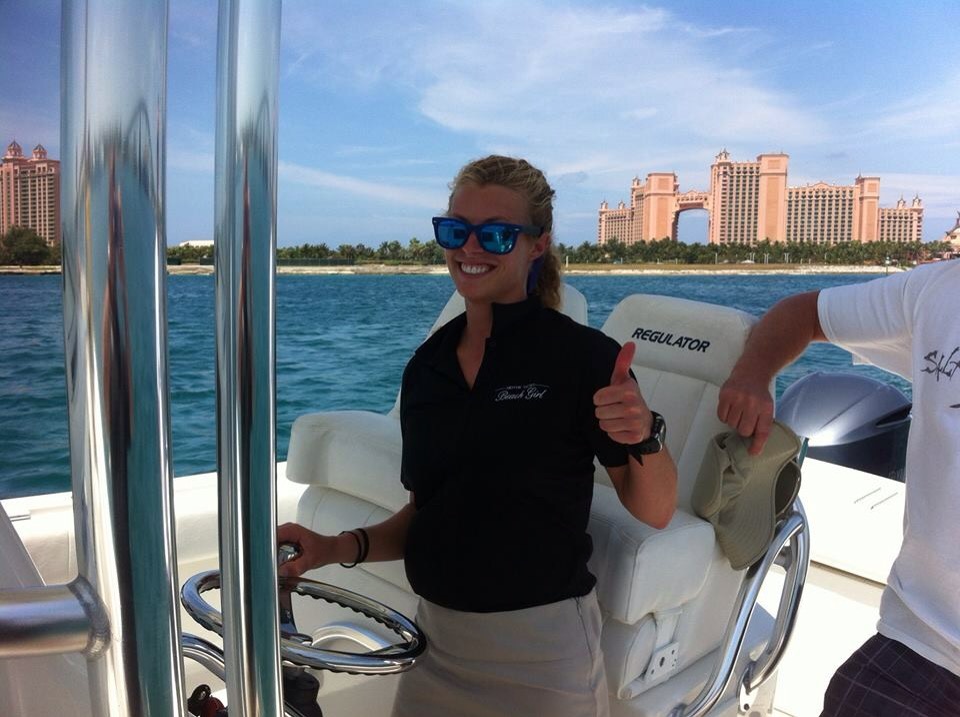 Captain Bake holdin' it down!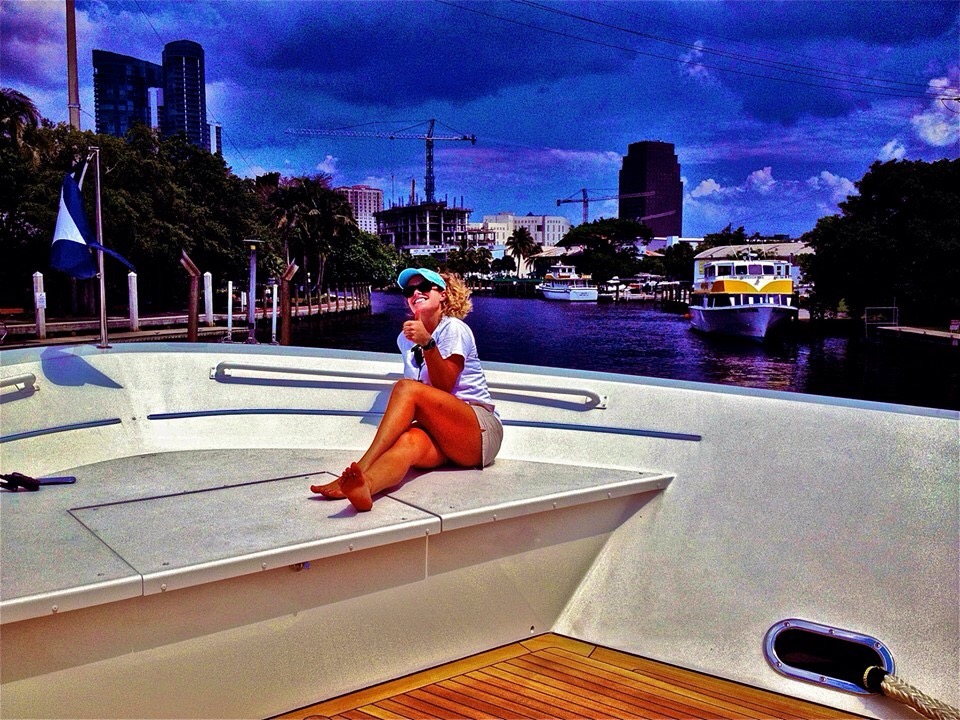 Cruising through Ft. Lauderdale… #yachtlife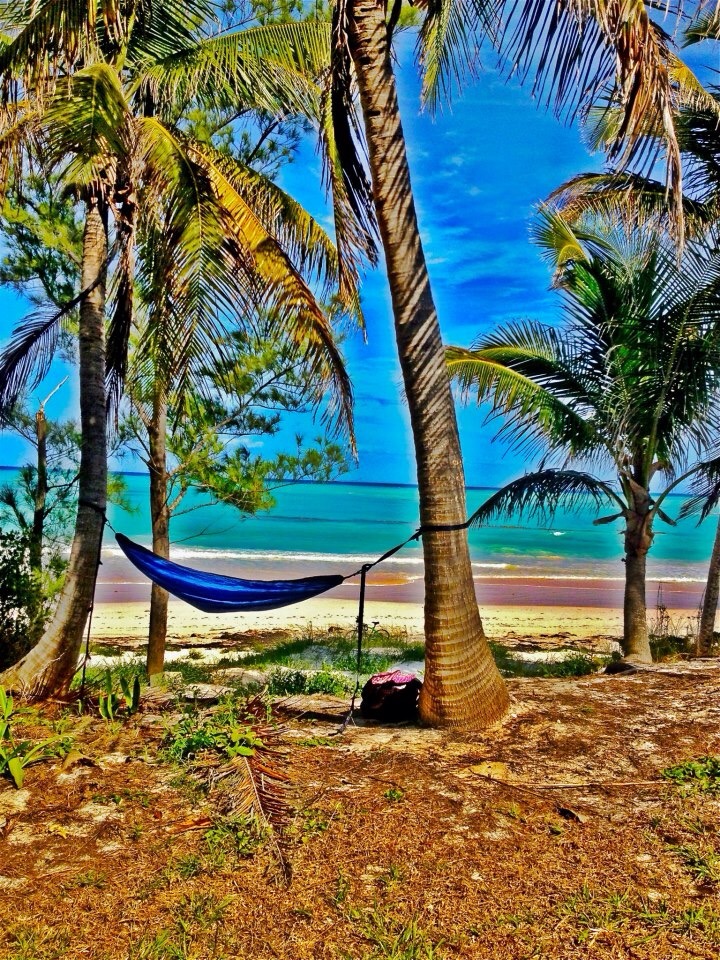 Maxin' n relaxin in Harbour Island, Bahamas
Newport News, Virginia 2013 (6 months)
The boat I worked on was stationed in Virginia for 6 months. We would have ventured up to New England for a month or two if the boat hadn't gotten struck by lightning while we were docked at the marina. Yes, that can happen, and it sucks. All of the electronics got fried, and we spent months under repair.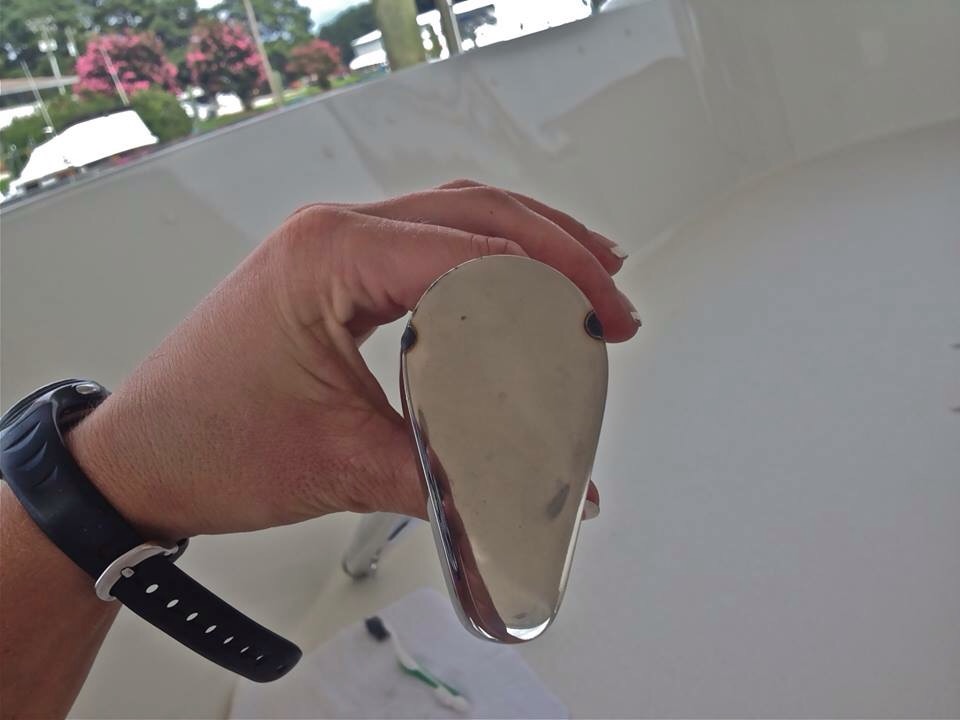 This is the tiny flagpole at the very front end of the boat, you can see a burn mark where the lightning bolt hit, and went through the entire electric system of the yacht.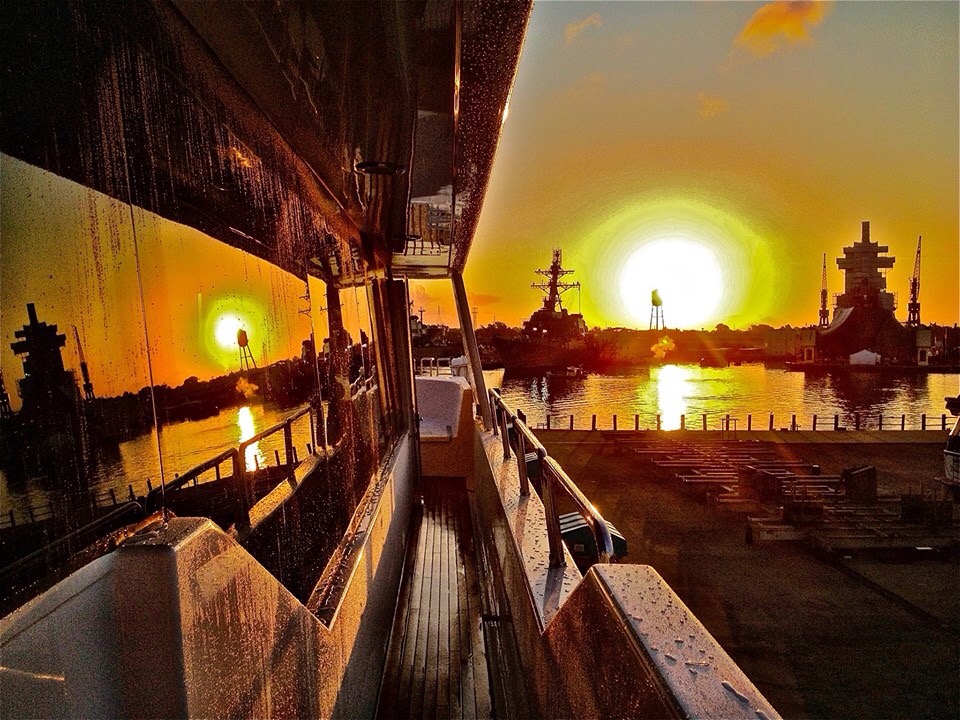 Although it's a beautiful pic, we are in a shitty yard in Norfolk, VA where we spent several weeks in repair… Ugh…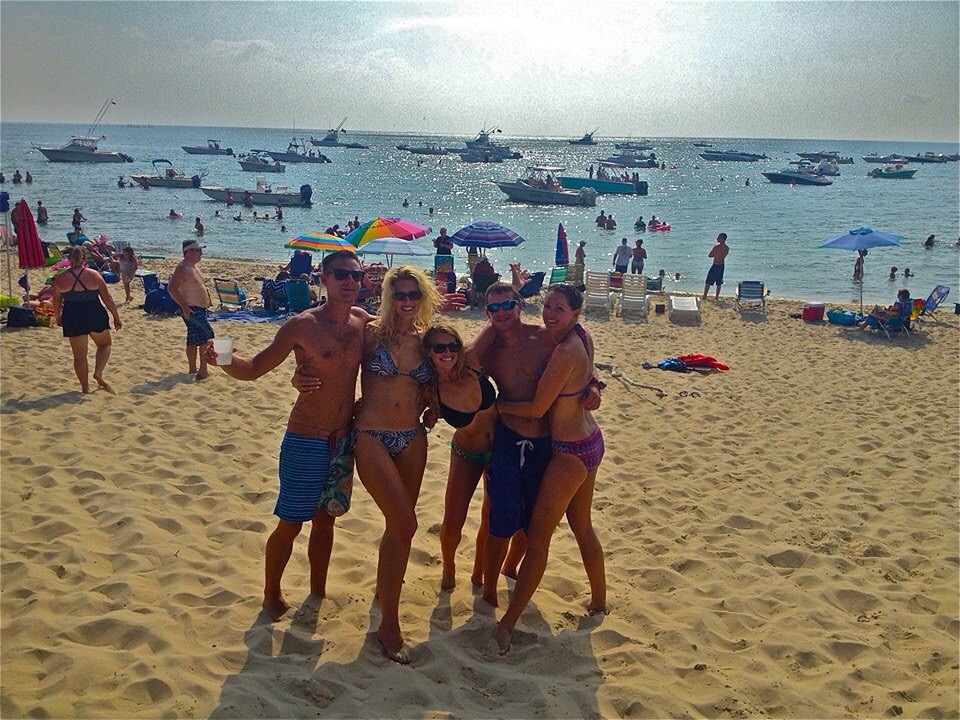 Champagne Campaignin' @ the Tiki Bar in the Chesapeake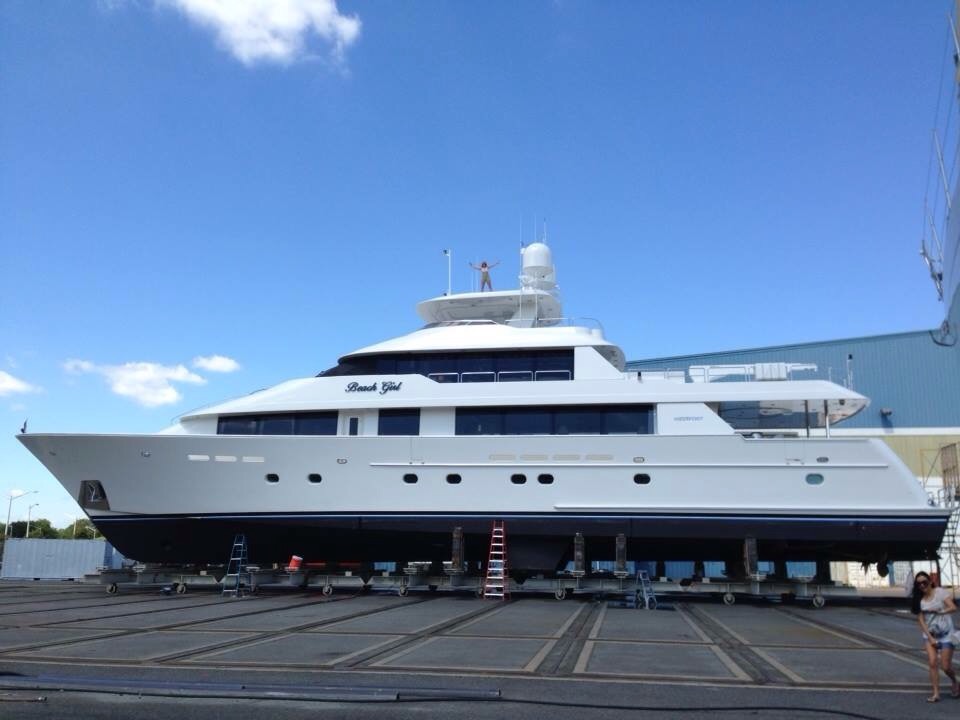 More pics in the yard…Hulled out!
Bahamas 2014 (4 months)
I got to spend several glorious months in the Bahamas while working on the boat. We spent a majority of time in the Abacos, and around Nassau, on the water, all day. When we weren't working we were out wakeboarding, snorkeling, fishing, island and bar hopping, biking, and lookin' for trouble. One day we were a mile off shore at a reef about to go surfing when a rogue wave flipped our 26 ft. tender/boat over with 5 people in it. We had to paddle in on surfboards, it was crazy! I also met Ali here and he is the person who introduced me to the bulletproof diet, and podcasts, which has greatly improved my life. Alilujieah!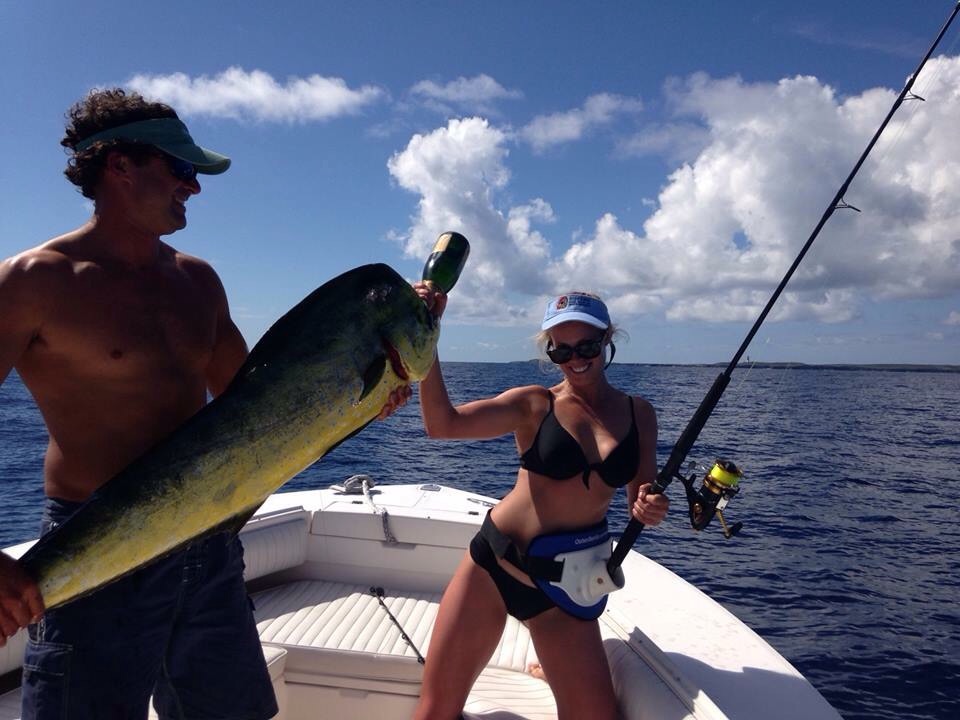 Champagne Campaignin' @ Hole in the Wall, Bahamas. Fishin' for the big daddies 🙂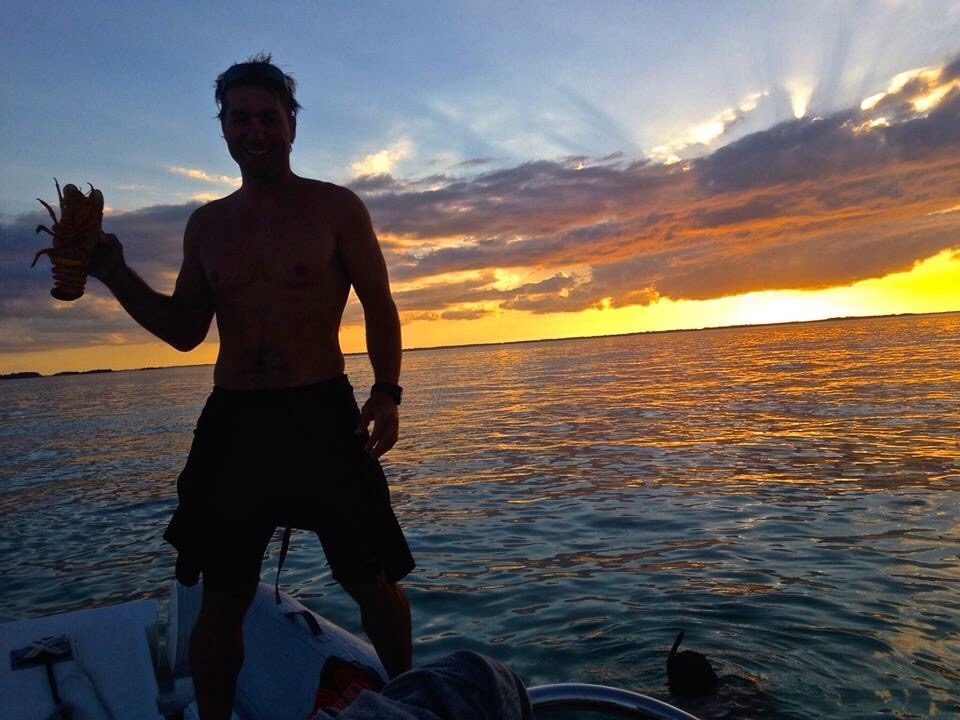 Conchin' and spearfishing in The Abacos after work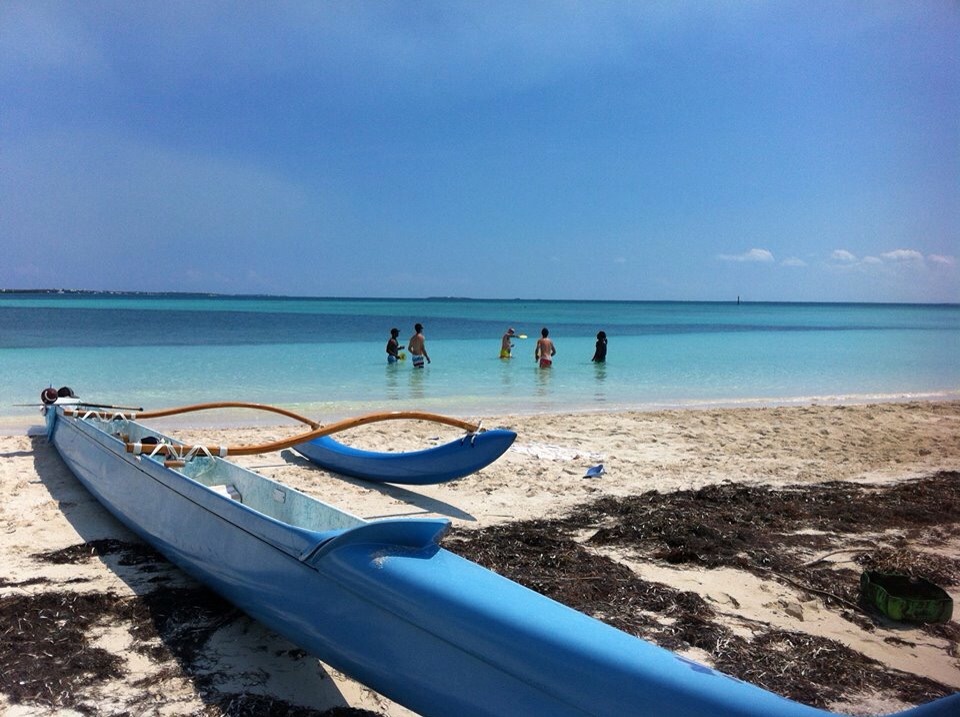 Playing paddle ball on shell island outside of Baker's Bay @ Guana Cay.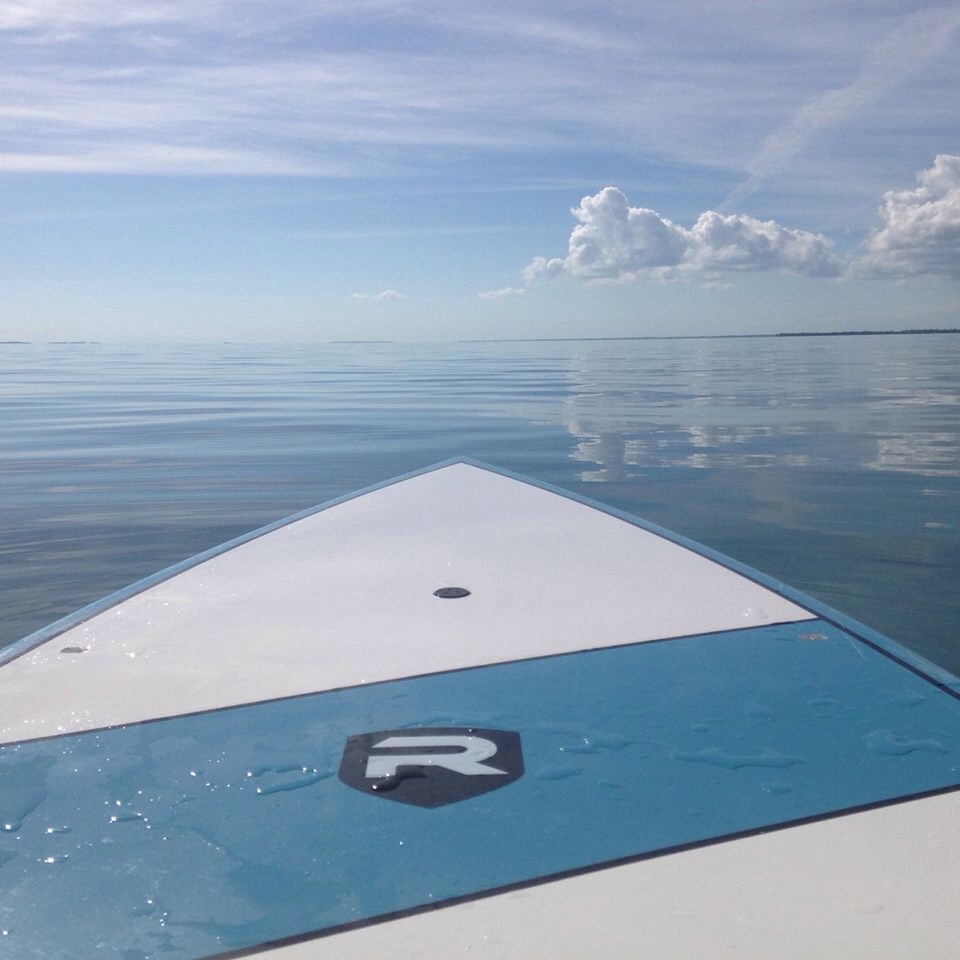 Paddle Boarding in Marsh Harbour
Charleston, South Carolina 2014-2015
After living and working on the boat full time for over a year, I decided it was time to take a break. One drawback of being a wandering gypsy is that you neglect your friends and family. I've been living in Charleston for about a year now, teaching Zumba classes, among other things. I also took a couple of months off to travel to Costa Rica and Peru which was pretty amazing.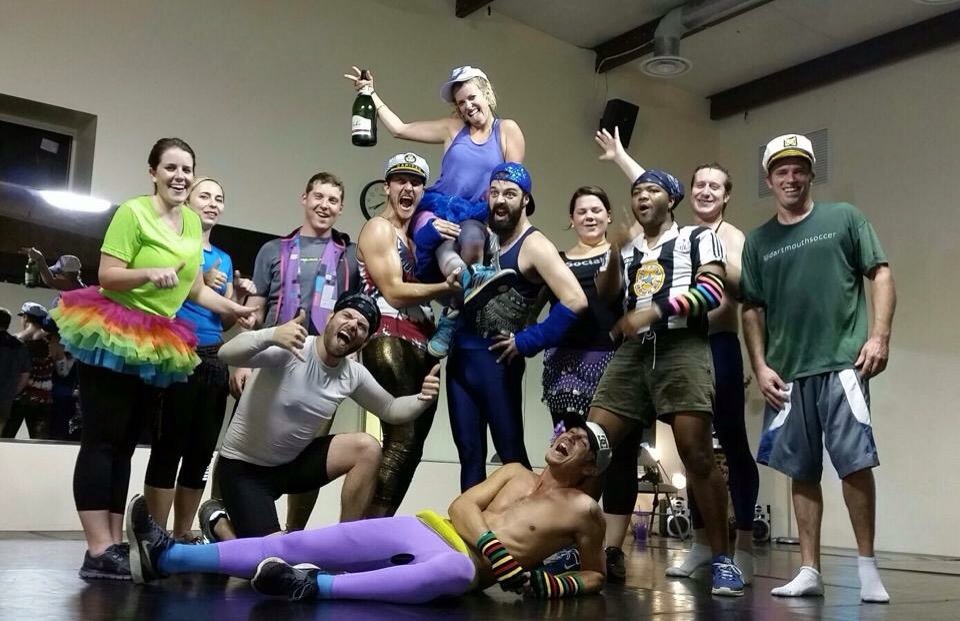 The best Zumba students ever. Costumes and champagne make everything better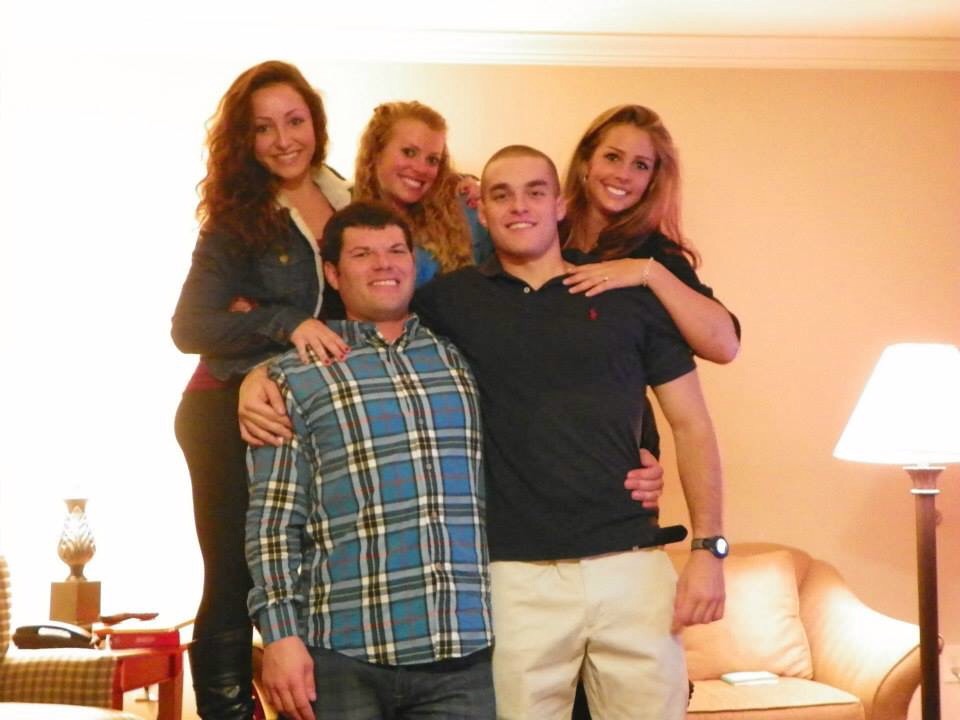 My siblings!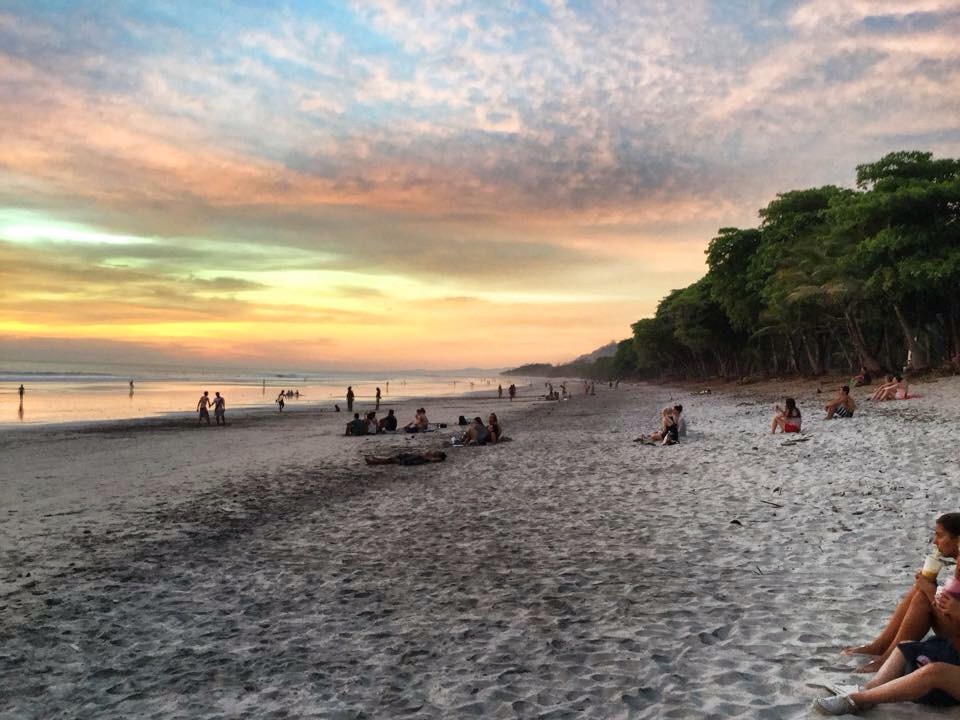 Santa Teresa, Costa Rica, while volunteering as an English Teacher for Proyecto Santa Teresa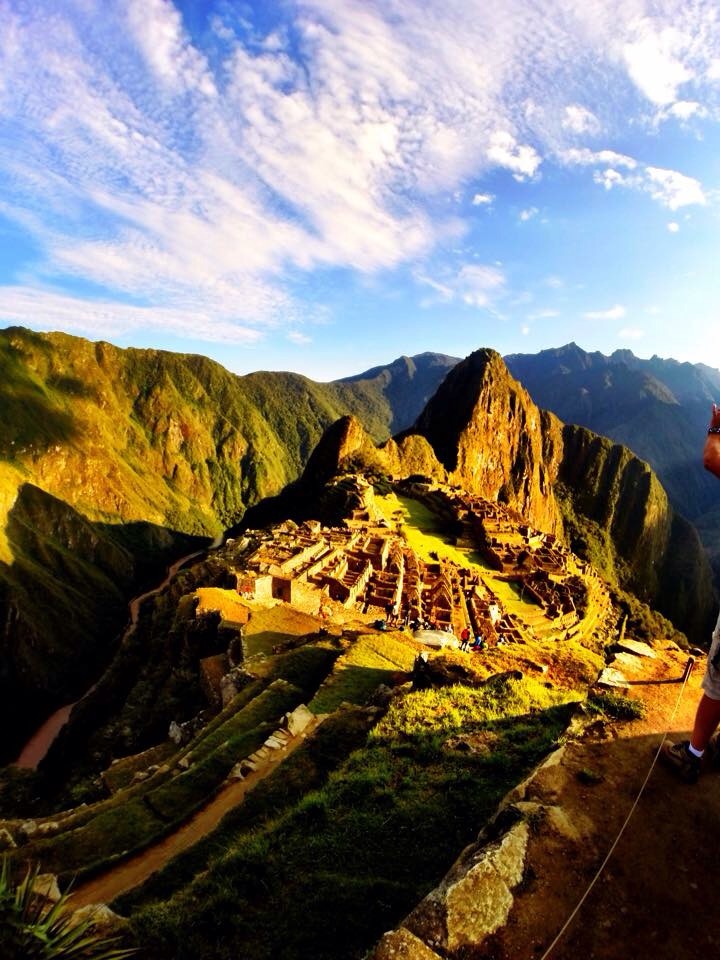 Machu Picchu, Peru after doing the Lares Trek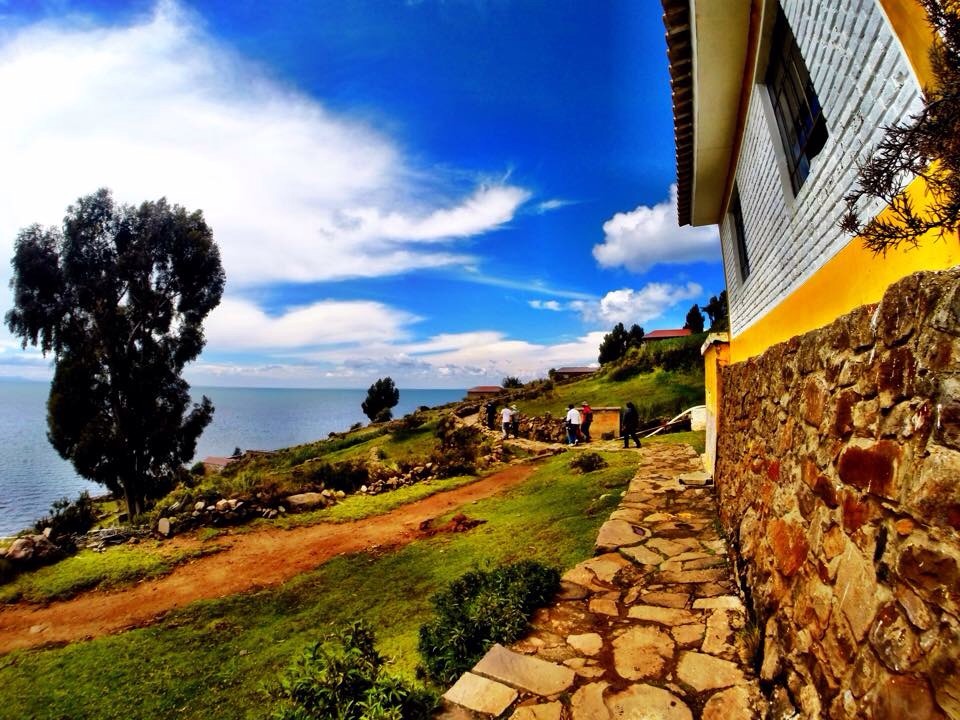 Taquile, Peru. A beautiful Island in Lake Titicaca
Now What!?
By July 1st (my 28th bday~) I will be up in Newport, Rhode Island. I'm going to spend a few months living there, in an RV I just bought, while working on a sailboat. I have no clue how to drive an RV and I barely know anything about sailing, but I guess I'm about to learn! Follow me on my blog, as I stumble and swerve my way through this next adventure. As I mentioned before, I'm a very absent minded gypsy diva, I'm always trying to recruit cool chicks to come do cool stuff with me. Bring it on!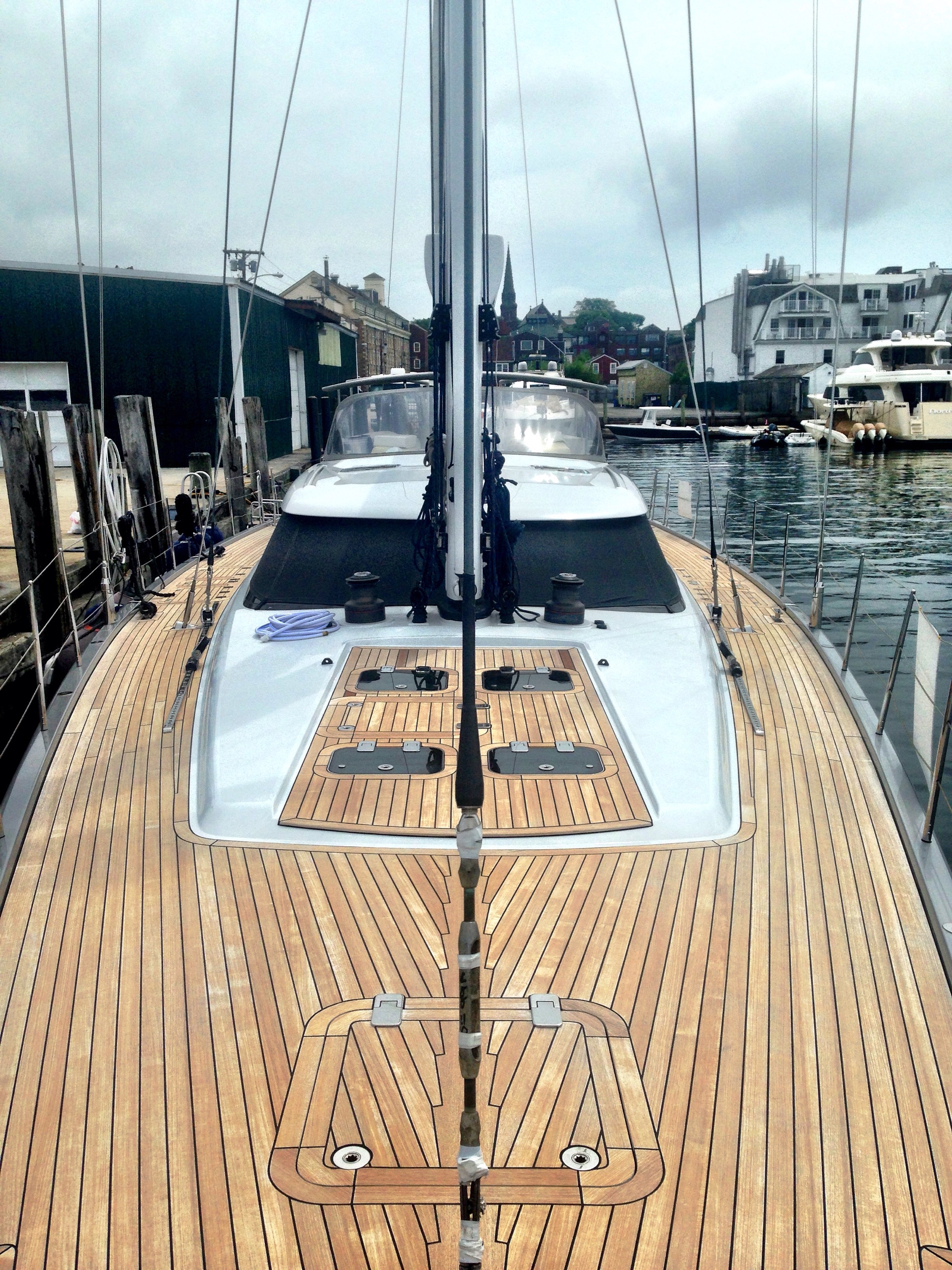 The Sailboat I'm working on for the summer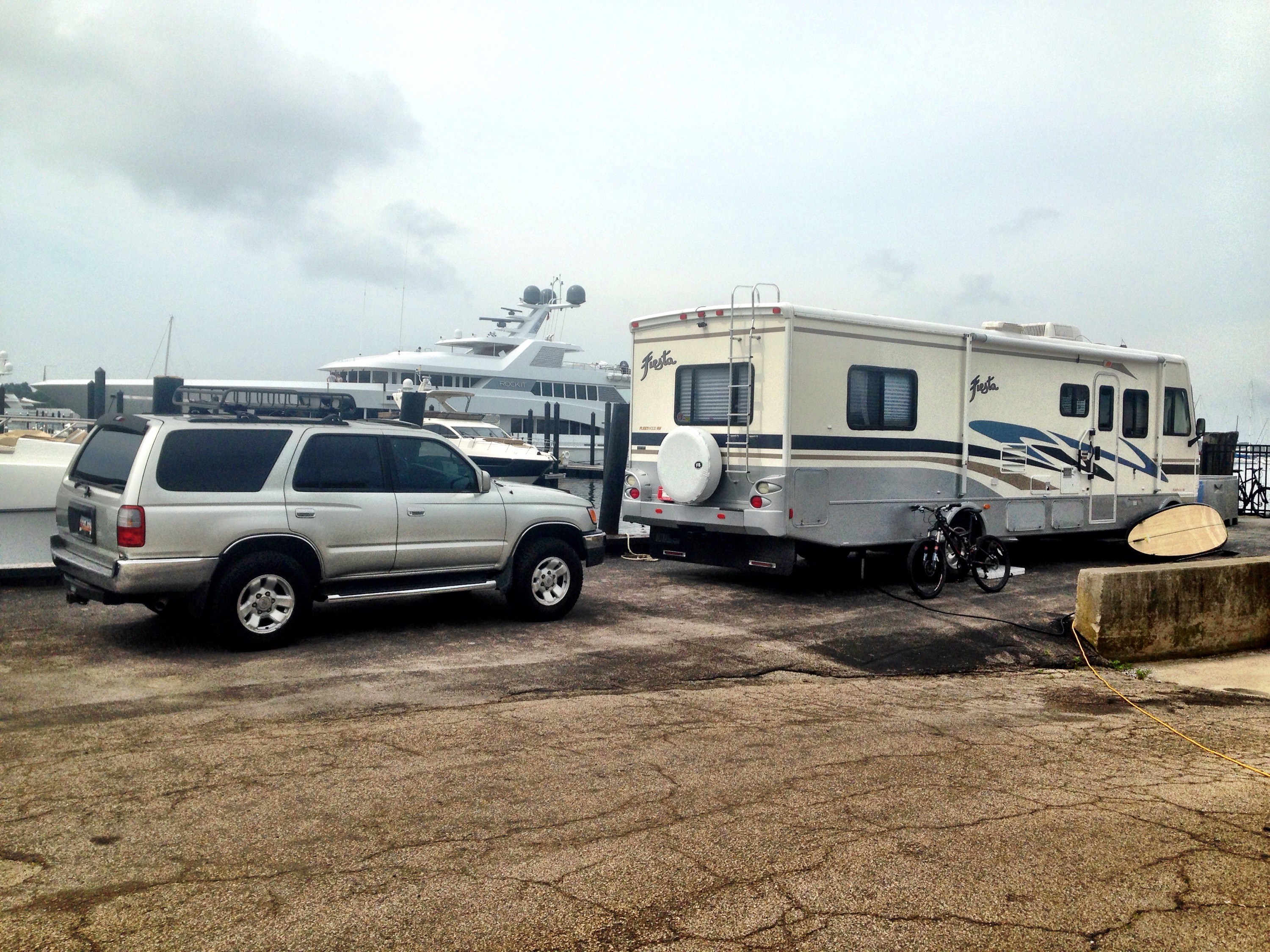 My summer home 🙂
*Update* December 2015
Since my last update in June, I spent three months living up in Newport Rhode Island. I literally parked my yacht right on the water in the middle of town, it was hilarious. You can read a full detailed account of my my first RV adventure in my post Rhode Trippin.' You can also find a detailed account of my summer in The Wake of Bake. HoLLa Atcha Girl!~